SNAP-Ed Nutrition Program
Program Contact: Christine Ciancetta, Food Safety & Nutrition Coordinator
360-427-9670 Ext. 684 • christine.ciancetta@wsu.edu
SNAP-Ed Nutrition Programs focus on improving dietary quality, physical activity and food resource management for adults and youth in Mason County.
Adult Programming

SNAP-Ed programs bring a hands-on based approach to nutrition education lessons for food stamp eligible adults. Participants discover the importance of daily physical activity as part of a healthy lifestyle and learn specifics about how to choose a variety of nutrient dense foods in appropriate portion sizes. These two approaches support health and well being for our community.
New Session Begins!
Our new FREE series of lessons for adults, Plan, Save, Shop & Cook: How to Eat Right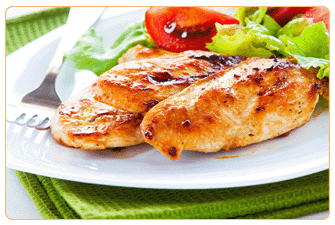 When the Money is Tight,  will be held at the Shelton Timberland Library Community Room. The free series is open to community members on a limited income and includes:
Meal Planning –Learn how to plan meals and use shopping lists to save money & time
Food Labels – Learn to choose foods that are nutritious and fit within your budget
Saving Money – Learn techniques to stretch food dollars such as unit pricing and brand comparisons of products
Cooking Meals – Discover tips to help you plan nutritious meals for an entire week and taste a healthy, low-cost recipe
Children welcome to attend and play quietly in the Community Room during class.
Class Schedule at Shelton Timberland Library Series 2:
Mondays, 4:30-5:30pm
March 5, 12, & 26
Register here on-line!
http://www.signupgenius.com/go/60b0c45ada82da0fa7-free
Or CALL US!  WSU Mason County Extension SNAP-Ed Nutrition Program at 360-427-9670 x680
For more information and to request a translator for the series, contact Christine Ciancetta, 360-427-9670 Ext. 684 or christine.ciancetta@wsu.edu
Youth Programming

Series of between five and twenty-five classes are offered in grades K-10 in Shelton, Pioneer, and Hood Canal School Districts. Emphasis is placed on developing knowledge, attitudes and skills to increase consumption of fruits and vegetables, whole grains, and fat-free milk products, choosing a variety of foods and balancing food intake with daily physical activity. Parent newsletters, family nights, special events, and bulletin boards in the schools provide resources and access for families to recipes, family activities, and nutrition information.
SNAP-Ed Staff
Christine Ciancetta
Food Safety & Nutrition Coordinator
christine.ciancetta@wsu.edu
Ext. 684
Pamela Bish
Nutrition Educator
pllyons@wsu.edu
Ext. 694
Gabrieal Volpe
Nutrition Educator
gabrieal.volpe@wsu.edu
Ext. 693