Greenhouse Management at Midori Farm
May 2, 2:00 pm

-

4:00 pm

Free
Join us at Midori Farm on Tuesday, May 2nd from 2pm – 4pm for our next Dirt Talk Farm Walk.  Farmer Hanako will be opening up their farm and sharing their expertise with us on managing seed starting for rotations and greenhouse management.
Topics to be covered at the walk include:
seeding techniques, including vacuum seeder demonstration
germination techniques (heat tables, germination chamber)
overview of seeding & potting mediums (soil and containers)
potting techniques
greenhouse sanitation and health
nursery disease management
basic pest management
nursery watering management
succession seeding for success
seeding schedules for our climate
general greenhouse/nursery organization, record-keeping and management
Farmer Q&A
Dirt Talk Farm Walks provide farmer-to-farmer education to promote the exchange of ideas and innovations related to sustainable and organic farming in our region. This farm walk is open to all beginning and current farmers, not to the general public.
Registration Details 
Date: Tuesday, May 2nd from 2pm – 4pm (in-person event!)
Location:  Quilcene, WA– Address to be given after registration
Audience: Farmers only
Registration link: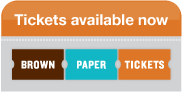 Please only register for the farm walk if you plan to attend as there is limited space for this event. If you register and are unable to come, we kindly ask that you inform us at least 48 hours before the event so that we may open registration to other interested farmers.  If you go to register and there are no spaces available, please email jess.sappington@wsu.edu to be put on our cancellation list.
More about Hanako and Midori Farm:  

Hanako discovered her love of gardening as a child and found her way to farming as a livelihood a few years into living in the Pacific Northwest. After spending years filling as many roles on the farm as possible, she has settled happily into the task of managing and care-taking the farm's plant nursery and propagation operations. She also takes care of the farm animals, manages office operations and organizes a long list of behind-the-scenes details, most of them invisible but imperative. Her favorite part of her job are early morning and evening walks through the propagation houses planning for the day and week ahead.
WSU Extension programs and employment are available to all without discrimination. Evidence of noncompliance may be reported through your local WSU Extension office. Reasonable accommodations will be made for persons with disabilities and special needs who contact Jess Sappington (345 6th St. Suite 550, Bremerton WA / jess.sappington@wsu.edu / 360- 228-7308) at least two weeks prior to the event. 
Related Events