Spring Pasture Management & Goat Kidding at Bowman Farms
April 18, 1:00 pm

-

4:00 pm

Free
Join farmers Mark and Nancy Bowman of Bowman Farms in Port Angeles for an on-farm tour on April 18th from 1pm – 4pm. Nancy will be sharing their expertise on spring pasture management and goat kidding.  WSU Extension and Clallam Conservation District staff will be onsite offering best management practices for spring pasture management.
Dirt Talk Farm Walks provide farmer-to-farmer education to promote the exchange of ideas and innovations related to sustainable and organic farming in our region. This farm walk is open to all beginning and current farmers, not to the general public.
Topics to be discussed during the Farm Walk:
Goat kidding:

Best practices for optimal animal health
Breeding considerations

Spring pasture management:

Plant and grass ID
Rotational grazing
Managing stubble height, harrowing, mowing and more
Registration Details 
Date: April 18th, 1pm – 4pm (in-person event!)
Location: Port Angeles, WA – Address will be provided to registered attendees
Audience: Farmers, Homesteaders and Producers Only
Registration link: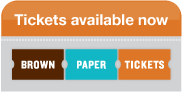 Please only register for the farm walk if you plan to attend as there is limited space for this event. If you register and are unable to come we kindly as that you inform us at least 48 hours before the event so that we may open up registration to other interested farmers.
If you go to register and there are no spaces available, please email jess.sappington@wsu.edu to be put on our cancellation list.
More about Bowman Farms: 
Bowman Farms is a 17-acre livestock ranch dedicated to pasture raised meat goats and beef cattle.  Bowman Farms was established in 2016 by owners Mark and Nancy Bowman with the goal of raising healthy, grass-fed livestock for wholesale and retail consumption on the Olympic Peninsula.  As grass farmers, they take a long-term approach to rehabilitating their fields to increase fertility and production for year-round, non-irrigated animal rotations.
WSU Extension programs and employment are available to all without discrimination. Evidence of noncompliance may be reported through your local WSU Extension office. Reasonable accommodations will be made for persons with disabilities and special needs who contact Jess Sappington (345 6th St. Suite 550, Bremerton WA / jess.sappington@wsu.edu / 360- 228-7308) at least two weeks prior to the event. 
Related Events