Two Bear Gardens Guided Tour
September 18, 2022 @ 3:00 pm

-

4:30 pm

Free
Join Tammy Ratliff at Two Bears Gardens as she takes you on a guided tour of her small family farm in Port Angeles.  Tammy is dedicated to raising the healthiest food possible to feed her family, her friends, and her community.  Her farming philosophy is based on the principles of permaculture, the practice of using natural systems to create a sustainable method of growing food and improving the land upon which we all depend. Tammy believes in being good stewards of the land so that it will continue to provide for future generations.
Tammy will show you how she grows large quantities of food on a small amount of land in a sustainable way.  She will be highlighting permaculture techniques like swales and hugelkultur and show how she uses vertical gardening to grow large quantities of food on a small farm.  You will also learn about her techniques for overwintering crops to see how you too can grow fresh produce year-round on the Olympic Peninsula.
Tammy has been growing food for 30+ years.  In addition to farming, she is a small farm and garden consultant.  She has a certification in Permaculture Design and Sustainable Agriculture.  Tammy especially enjoys helping beginner gardeners and farmers.
WHEN: Sept 18th 3pm-4:30pm
WHERE: Port Angeles, WA (exact address to be given upon registering)
AUDIENCE: Public, Farmers, Producers, Gardeners (anyone interested in learning more about the topic!
REGISTRATION: Parking is limited at this site so registration will be limited to 9 cars. We encourage carpooling. When selecting to register, your "ticket" will be counted as one car, you will then be asked to identify who will be joining you at the tour by giving each attendees name. This will allow us to have a count of attendees we will be expecting. If you have questions before registering, please contact Lisa Vaughn at lisa.vaughn@wsu.edu. If the event is filled and you would like to be put on a cancellation list, please reach out to Lisa.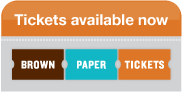 ———
This event is in partnership with WSU Clallam County Extension.
WSU Extension programs and employment are available to all without discrimination. Evidence of noncompliance may be reported through your local WSU Extension office. Reasonable accommodations will be made for persons with disabilities and special needs who contact Lisa Vaughn (lisa.vaughn@wsu.edu) at least two weeks prior to the event.