Sustainable Community Stewards
Agents for Change
Concerned about climate change? Confused about whether you should toss it or recycle it? Want to satisfy your needs without losing track of sustainability?
YOU can start by joining one of our training programs. Afterwards you can volunteer with our SCS team and be the change you want to see in your community!
We offer a variety of projects and programs to match your interests so you can craft your own volunteer experience that fits easily into your life.
Upcoming Offerings
Repair Café – In Person & Remote
Got broken stuff? Toss it? No way!
Bring it to our next Repair Café. Visit our Repair Café page to learn more!
Where:
Willis D. Tucker Community Park
6705 Puget Park Drive
Snohomish, WA 9829
When: Saturday, October 1st, 2022, 10am to 2pm.
Pick Up Complex Repairs: Friday, October 15th, Willis D. Tucker Community (Park at the entrance of the Snohomish County Parks and Recreation Offices)
Investment: Free (This event is made possible through a grant funded by Snohomish County Solid Waste)
Sustainability Speaker Series
Spring 2022 Schedule.
These free one-hour webinars will give you easy to implement tips and insights from renowned sustainability experts. This program is brought to you jointly with our partners with the Waste Wise Program of WSU Extension, Island County.
Where: from the comfort of your own home via Zoom
When: April 13th at 5pm: Electrify Your Ride
April 27th at 5pm: Home Energy Efficiency
May 11th at 5pm: Demystifying Recycling
Investment: Free
Sign-Up: via Zoom – Register here.
Sustainability Steward Training
Traditionally this annual training takes place in the evenings during the fall. Stay turned for more information in 2022.
Gain foundational science-based skills at our 8-week training so you can readily step in to our programs to address:
Climate change impacts and solutions
Waste reduction including composting & recycling
Personal carbon footprints with sustainable fashion, travel & more
After 20+ hours of University-level training you will be an informed community educator and ready to volunteer with our team.
Where: TBD (virtual/hybrid option may be available)
When: TBD
Investment: (Estimated) $40.00 – $75.00 via Eventbrite
Financial Assistance Available
Sign-Up: via our online application or email: Patricia Townsend
Thank You Partners
WSU Snohomish County is thrilled to be one of Puget Sound Energy's Powerful Partnerships Program sponsorship recipients for 2021!
Puget Sound Energy proudly serves our neighbors and communities in 10 Washington counties. PSE is the state's largest utility, supporting 1.1 million electric customers and 800,000 natural gas customers. For more about PSE and what they do, visit pse.com. Also follow them on Facebook and Twitter.
More Resources:
Sign-up to volunteer!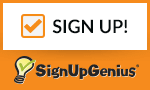 October 3 @ 6:30 pm
-
7:45 pm