Dirt Talk Farm Walk: Low-Till Farming with Wintercreek Farm
September 13, 2022, 4:00 pm

-

6:00 pm

Free
Join us at Wintercreek Farm in Poulsbo on September 13th from 4pm – 6pm for our next Dirt Talk Farm Walk all about Low-till farming practices. Farmer Robin Bodony will be opening up the farm to share her experience and expertise with no-till / low-till farming practices in a market farm setting. We will have Kitsap Conservation District partners on hand as well as our Regional IPM Specialist, Laurel Mouton, to discuss pest pressures in a low-till/no-till situation. Specific topics to be discussed include:
No-till and low-till tools and techniques for preparing beds for planting in a market garden setting
Using low tillage in concert with other soil health promoting strategies to produce quality crops (cover crops, compost and mulches, mineral balancing, inter-planting)
Challenges vs. benefits of low-tillage systems
Dirt Talk Farm Walks provide farmer-to-farmer education to promote the exchange of ideas and innovations related to sustainable and organic farming in our region. This farm walk is open to all beginning and current farmers, not to the general public.
More about Wintercreek Farm
Wintercreek Farm is a roughly one-acre, intensive market garden in Poulsbo, WA. Run by Robin Bodony and a small, seasonal crew. Wintercreek uses low tillage, cover cropping, compost, mulching and remineralization practices aimed at promoting soil health and growing the best food possible. We serve our community through the Poulsbo Farmers Market, local food banks, the online local food marketplace Kitsap Fresh, as well as a handful of restaurants.
Registration Details
Date: September 13th, 2022 @ 4pm – 6pm (in-person event!)
Location: Poulsbo, WA – Address will be provided to registered attendees
Registration: Please only register for the farm walk if you plan to attend.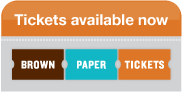 There is limited space for this event. If you register and are unable to come we kindly ask that you inform us at least 48 hours before the event so that we may open up registration to other interested farmers. If you go to register and there are no spaces available, please email jess.sappington@wsu.edu to be put on our cancellation list.
———–
WSU Extension programs and employment are available to all without discrimination. Evidence of noncompliance may be reported through your local WSU Extension office. Reasonable accommodations will be made for persons with disabilities and special needs who contact Jess Sappington (345 6th St. Suite 550, Bremerton WA / jess.sappington@wsu.edu / 360- 228-7308) at least two weeks prior to the event.
Related Events