Upcoming Offerings
Sustainability Speaker Series
(Learn More) | Registration Link (coming soon!)
Learn from your home or office
We are offering a speaker series of live webinars on various sustainability, waste reduction and zero-waste topics. These webinars are free, and pre-registration is required. Each webinar is offered at 5:00-6:00 p.m. (Pacific Time)
August 19th – "Measure What you Treasure: Earth Overshoot Day with Global Footprint Network"
September 9th – "Understanding Carbon Offsets"
September 30th –  "Creative Upcycling"
October 21st  – "Greening your Gardening" with WSU Master Gardeners
Questions? Email: heather.teegarden@wsu.edu
Repair Cafés
Got broken stuff? Toss it? No way! Bring it to our next Repair Cafe! This event is free and open to all. Limited appointments will be available for our next event, Saturday, August 29th. Visit our Repair Cafe page to Learn More!
Weekly Virtual "Happy Eco Hour" via ZOOM!
If you haven't had an opportunity to join us for one of our Eco-Happy-Hours I encourage you to do so! Wednesday evenings, resume Wednesday, July 8th at 5 pm. We will be raising a (virtual) toast to our big beautiful blue planet as we talk about ways not to toast our planet. Zoom registration is required.
Email: Heather.Teegarden@wsu.edu for more information.
What We Do
Snohomish County WSU Extension's Sustainable Community Steward (SCS) Outreach Program is made up of both SCS and Waste Warrior volunteers. Each of these volunteers craft their own volunteer experience, selecting the activities that match their interests with a schedule that fits into their lives.
Types of volunteer support can include: writing newsletter articles, identifying new project options, researching continuing education opportunities, event coordination, community outreach and education, public speaking, office administration support, and more!
Concerned about climate change? Confused about what is and isn't recyclable with the new rules? Want to know what actions YOU can take?
Visit our Sustainable Community Stewards and Waste Warriors Volunteer Program Training webpage to learn more and join us  to be the change you want to see in our community!
Ready to be the change? Contact program coordinator Heather Teegarden!
More Resources:
Sign-up to volunteer!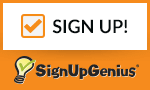 July 7 @ 7:00 pm
-
7:45 pm