Happy Earth Month!
In honor of "Earth Month" and the upcoming 50th Anniversary of Earth Day (April 22nd), we will be providing daily messages with tips to help all of us continue being better stewards of the earth and our community. See below for today's eco-tip!
Today's eco-tip – keep your garden healthy with insects rather than insecticides!
Did you know that the average gardener uses 4-10 times the amount of pesticides per acre than the average farmer?
Today's eco-tip is focused on natural yard care – specifically using insects instead of insecticide to keep your plants, family and the environment healthy!
Get your free download by clicking the image below!
If you have ideas or tips to share or that you would like to see featured here, please contact Heather.Teegarden@wsu.edu
What We Do
Snohomish County WSU Extension's Sustainable Community Steward (SCS) Outreach Program is made up of both SCS and Waste Warrior volunteers. Each of these volunteers craft their own volunteer experience, selecting the activities that match their interests with a schedule that fits into their lives.
Types of volunteer support can include: writing newsletter articles, identifying new project options, researching continuing education opportunities, event coordination, community outreach and education, public speaking, office administration support, and more!
Ongoing and Past projects:
Concerned about climate change? Confused about what is and isn't recyclable with the new rules? Want to know what actions YOU can take?
Visit our Sustainable Community Stewards and Waste Warriors Volunteer Program Training webpage to learn more and join us  to be the change you want to see in our community!
Ready to be the change? Contact program coordinator Heather Teegarden!
Waste  Warrior  Festival  Engagement

Our volunteers were at the following events helping with waste diversion through proper recycling/food waste education in 2019.
Edmonds SummerFest – Saturday, July 11
Snohomish Farmers Market, Thursdays, August – September
Stanwood-Camano Community Fair, August
Mukilteo National Night Out, August
Taste Edmonds, August
Evergreen State Fair, August – September
Everett Food Truck Festival, Saturday, August
Fair on 44th– Lynnwood, Saturday, September
Focus on Farming– Monroe, Thursday, November
Sign-up to volunteer!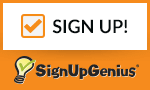 April 8 @ 9:00 am
-
10:00 am