Sustainable Community Steward and Waste Warrior Volunteers
Ongoing and Past projects:
Concerned about climate change? Confused about what is and isn't recyclable with the new rules? Want to know what actions YOU can take?
Visit our Sustainable Community Stewards and Waste Warriors Volunteer Program Training webpage to learn more and join us  to be the change you want to see in our community!
Snohomish County WSU Extension's Sustainable Community Steward (SCS) Outreach Program is made up of both SCS and Waste Warrior volunteers. Each of these volunteers craft their own volunteer experience, selecting the activities that match their interests with a schedule that fits into their lives.
Types of volunteer support can include: writing newsletter articles, identifying new project options, researching continuing education opportunities, event coordination, community outreach and education, public speaking, office administration support, and more!
Ready to be the change? Contact program coordinator Heather Teegarden!
Waste  Warrior  Festival  Engagement

Our volunteers were at the following events helping with waste diversion through proper recycling/food waste education this year:
Sign-up to volunteer!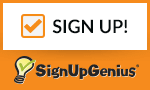 We have had an overwhelming amount of requests for our Waste Warrior services at summer festivals this year and are no longer able to accept additional requests for summer months of 2019*. We are happy to still help train and provide information on how to make your Waste-free Festival a success! Check back soon for our new "Reduced Waste Planning Guide" for Festival and Event organizers!
January 24 @ 6:30 pm
-
9:30 pm