Upcoming Offerings
Remote Repair Cafés
Upcoming event: August 14 at Willis Tucker Park, Snohomish
Got broken stuff? Toss it? No way! Bring it to our next Repair Café! These events are free and open to all. Limited registration will be available for our next repair event currently scheduled for Saturday, August 14, at Willis Tucker Park.
Please note: Due to continued COVID concerns our August event may be cancelled depending on current conditions within Snohomish County. Visit our Repair Café page to learn more!
Sustainability Speaker Series
Upcoming Webinars:  Returning Fall 2021 – We are currently working on our fall speaker line-up. Stay tuned for more info!
Learn from your home or office
In partnership with WSU Island County Extension's Waste Wise program and Sno-Isle Library, we are offering a speaker series of live webinars on various sustainability, waste reduction and zero-waste topics. These online webinars are FREE and open to all. Register today!
Sustainability Training Series
Upcoming classes/webinars:  Fall 2021 – Weekly Sessions September 28 through November 16th. In-person and virtual options will be available. Stay tuned for more info!
Concerned about climate change? Confused about what is and isn't recyclable with the new rules? Want to know what actions YOU can take? Join us to be the change you want to see in our community! Visit our Sustainable Community Stewards and Waste Warriors Volunteer Program Training webpage to learn more and join us  to be the change you want to see in our community!
Contact program coordinator Heather Teegarden!
What WSU Sustainable Stewards Do
Snohomish County WSU Extension's Sustainable Community Steward (SCS) Outreach Program is made up of both SCS and Waste Warrior volunteers. Each of these volunteers craft their own volunteer experience, selecting the activities that match their interests with a schedule that fits into their lives.
Types of volunteer support can include: writing newsletter articles, identifying new project options, researching continuing education opportunities, event coordination, community outreach and education, public speaking, office administration support, and more!
WSU Snohomish County is thrilled to be one of Puget Sound Energy's Powerful Partnerships Program sponsorship recipients for 2021!
Puget Sound Energy proudly serves our neighbors and communities in 10 Washington counties.
PSE is the state's largest utility, supporting 1.1 million electric customers and 800,000 natural gas customers. For more about PSE and what they do, visit pse.com. Also follow them on Facebook and Twitter.
More Resources:
Sign-up to volunteer!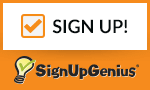 Make a Donation!
September 21 @ 6:30 pm
-
8:30 pm
January 11, 2022 @ 6:30 pm
-
8:30 pm