Concerned about climate change? Confused about what is and isn't recyclable with the new rules? Want to know what actions YOU can take?
Join us for our Sustainable Community Stewards and Waste Warriors training this fall and be the change you want to see in our community!
WSU's Sustainable Community Steward (SCS) Outreach Program is made up of both SCS and Waste Warrior volunteers. Each of these volunteers craft their own volunteer experience, selecting the activities that match their interests with a schedule that fits into their lives.
Types of volunteer support can include: writing newsletter articles, identifying new project options, researching continuing education opportunities, event coordination, community outreach, public speaking, office administration support, and more!
Interested in learning more? Check out our Training Page.
Ready to commit? Fill out a 2019 Application!
Upcoming Volunteer Projects:
Waste Warriors Festival Engagement
Look for our volunteers at the following upcoming events where we will be helping with waste diversion through proper recycling/food waste education:
Sign-up to volunteer!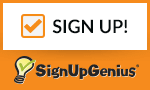 We have had an overwhelming amount of requests for our Waste Warrior services at summer festivals this year and are no longer able to accept additional requests for summer months of 2019*. We are happy to still help train and provide information on how to make your Waste-free Festival a success! Check back soon for our new "Reduced Waste Planning Guide" for Festival and Event organizers!
Ongoing and Past projects:
Styrofoam Recycling Collection
Snohomish County Zero Waste Group
Don't Drip and Drive Blitz Events
Green Cleaning Demos and Recipes
Puget Sound Energy Powerful Partner
Take a look at our May, April and March Newsletter for more news!
Ways to Be More Sustainable Every Day
You can make a difference!
Reduce:
Reduce your food waste! An average family of 4 spends $1500 a year on food they don't ear! Reducing your food waste is the #3 thing you can do to help reverse climate change! See the full list on Drawdown.
Buying in bulk helps reduce plastic packaging which often is not recyclable.
Carry reusable utensils and containers when taking food to go.
Reduce toxins in your food by buying locally-grown, organic food
Local farmers markets are a great resource for reducing food packaging too!
Reduce your transportation and take public transportation! Carpooling or combine trips whenever possible is another great option!
Check your tire pressure regularly to reduce your fossil fuel use. You can increase fuel efficiency up to 5% Tire Pressure Awareness
Lower the temperature on your home thermostat!
Reuse:
Bring a reusable bag with you shopping!
Bring your own mug! Those coffee to-go cups generally are not recyclable and add up! Plus, many places offer a discount for bringing your own mug and you look cooler with your own unique style.
Recycle:
Return your plastic film back to the retail store collection bins! An average family uses 5,000 plastic grocery bags in a year. Only an average of 15 of those get recycled!
Check out your recycling guide find out what you can recycle: Rubatino (Everett), Waste Management, Sound Disposal (Edmonds Bowl), Republic, and Recology (Bothell).
Put your food scraps into a compost pile, or a yard waste bin! See the WSU Foodcycling page for more info.
Dispose of household hazardous waste properly and use green cleaning products made from safe ingredients
Recycle more paper! See the WSU Papercycling page for more info.
Replant:
Repair:
Repair rather than replace. See our event listing for upcoming Repair Cafes!